And the winner is...!


Careful - this page contains a spoiler. Scroll down to the bottom for the video!
Who Has Better Hair?


Contenders
1st Contestant

Zebra

2nd Contestant

Giraffe

Winner

Zebra
Who Has Better Hair? is the third episode of It's UnBungalievable!. It first aired on 16th February 2016.
Quick Facts
Zebra
No two zebras have the same pattern
Stripes vary from narrow to wide

The further south you travel across the savannah, the farther apart the stripes get

Zebra stripes help them blend in
A whole bunch of zebra together are called a 'Dazzle'
Giraffe
No two giraffes have the same pattern
The spots act as camouflage from predators
Female giraffe horns have fur, males are bald
Video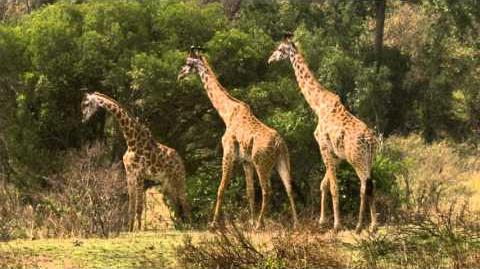 Ad blocker interference detected!
Wikia is a free-to-use site that makes money from advertising. We have a modified experience for viewers using ad blockers

Wikia is not accessible if you've made further modifications. Remove the custom ad blocker rule(s) and the page will load as expected.