Ad blocker interference detected!
Wikia is a free-to-use site that makes money from advertising. We have a modified experience for viewers using ad blockers

Wikia is not accessible if you've made further modifications. Remove the custom ad blocker rule(s) and the page will load as expected.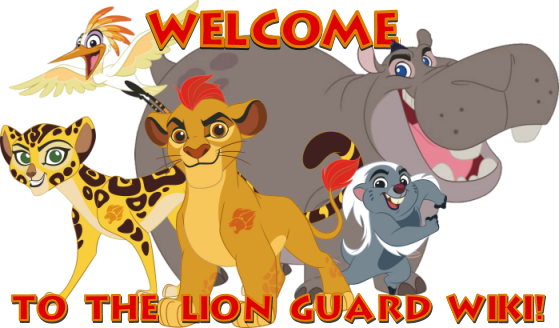 This Wiki is dedicated to Disney's new TV series, The Lion Guard! This spin off of the timeless classic movie known as The Lion King features Simba's son Kion as he assembles a team to protect the Pride Lands and defend the Circle of Life.
This series is mainly featured on Disney Junior, with some episodes airing on Disney Channel.
If you would like to help this Wiki, please check out our Rules & Guidelines! 
New to Wikis? Check out our How to help article for tips! 
You can also join in on the Forums!
~'Til the Pride Lands' end, Lion Guard defend!~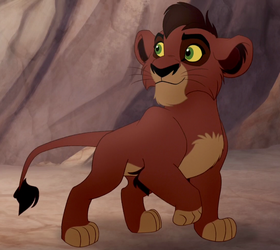 ...is an Outsider lion in The Lion Guard. He is the son of Zira and the brother of Vitani and Nuka
Kovu, unlike his mother and siblings, is very relaxed and friendly, and does not necessarily believe in their ways. Despite this, when his mother asks him to do something, he will obey and even approach his older sibling should he try to disobey her. He holds no animosity towards the Lion Guard, frequently avoiding confrontation with them. He is shown to be excited at the prospect of living in the Pride Lands so he could see Kiara again. Read more...


There have been 1,333 articles written and 18,361 files uploaded since June 10, 2014.

"You think Janja celebrates Kupatana, too?"
What did you think of The Lost Gorillas?

 

Want to have your say on other episodes?
More polls here!