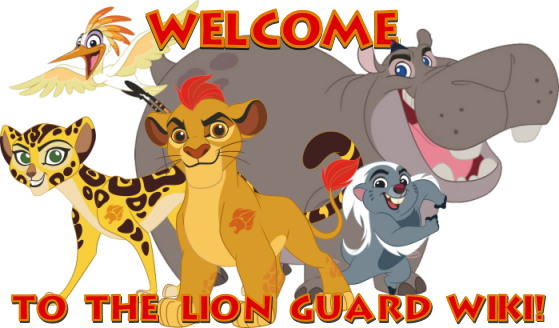 This Wiki is dedicated to Disney's new TV series, The Lion Guard! This spin off of the timeless classic movie known as The Lion King features Simba's son Kion as he assembles a team to protect the Pride Lands and defend the Circle of Life.
This series is mainly featured on Disney Junior, with some episodes airing on Disney Channel.
If you would like to help this Wiki, please check out our Rules & Guidelines! 
New to Wikis? Check out our How to help article for tips! 
You can also join in on the Forums!
~'Til the Pride Lands' end, Lion Guard defend!~


...is an egret, and the keenest of sight in The Lion Guard.
Ono is very alert, and frequently notices other animals long before the rest of the Lion Guard. He is often in the sky, seeking out specific targets in order to use his ability to its fullest extent. Ono is loyal to Kion and rarely questions his leader. Ono is the pessimistic and realistic of the Guard. He sees things as they are, and is not reluctant to voice his observations. He is logical and sees no need to sugarcoat any facts.
Ono is very respectful to royalty and is incredibly punctual. A determined bird, Ono won't stop until he finds a solution to any given problem. He does his best to prove himself, and cares deeply for his friends. Read more...

There have been 1,142 articles written and 16,257 files uploaded since June 10, 2014.

"Hard to believe something so small could bother something so big."
What did you think of Beware the Zimwi?

 

Want to have your say on other episodes?
More polls here!