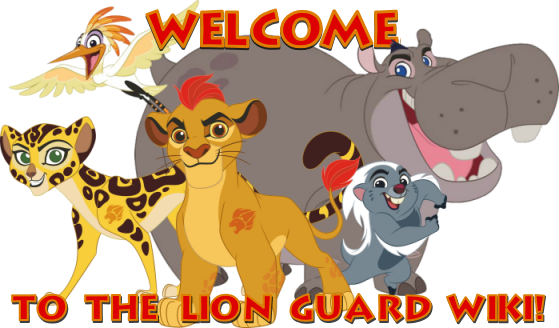 This Wiki is dedicated to Disney's new TV series, The Lion Guard! This spin off of the timeless classic movie known as The Lion King features Simba's son Kion as he assembles a team to protect the Pride Lands and defend the Circle of Life.
This series is mainly featured on Disney Junior, with some episodes airing on Disney Channel.
If you would like to help this Wiki, please check out our Rules & Guidelines! 
New to Wikis? Check out our How to help article for tips! 
You can also join in on the Forums!
~'Til the Pride Lands' end, Lion Guard defend!~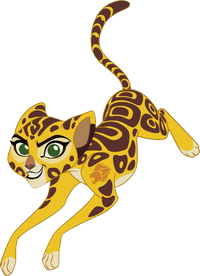 ...is a cheetah, and the fastest member of The Lion Guard.
Fuli is haughty and slightly arrogant, but has a good sense of logic and is shown to be a loyal friend. She is very independent and prefers to hunt alone, but considers the other members of the Lion Guard her family. In certain situations, such as when Kion is absent, she displays a sense of firm authority.
Like the rest of the Lion Guard, cares about the Pride Landers and does her very best to protect the Circle of Life. She uses her gift of speed to assist animals in need. She is harsh and fierce when confronting those who do not respect the Circle of Life. Read more...


There have been 1,086 articles written and 15,533 files uploaded since June 10, 2014.

"Did you think I'd try to take over the whole floodplain with only three crocodiles?"
What did you think of Baboons!?

 

Want to have your say on other episodes?
More polls here!