Prideland Protector is a video game based on The Lion Guard. It can be purchased through the Disney Junior Play app[1], as part of the 'Rough, Tough and Ready!' pack.
Gameplay
Hyenas will appear on the screen. and the player must tap on them as they appear to make them run away.
Official Description
Kion and the Guard have found some sneaky hyenas! Can you help scare them off? How many can you get before the time runs out?
Gallery
Video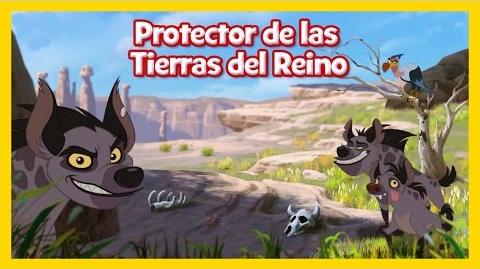 References
Ad blocker interference detected!
Wikia is a free-to-use site that makes money from advertising. We have a modified experience for viewers using ad blockers

Wikia is not accessible if you've made further modifications. Remove the custom ad blocker rule(s) and the page will load as expected.