Madison Pettis is the voice of Zuri in The Lion Guard.
Early Life
Madison Pettis was born July 22nd 1998 in Arlington, Texas.[1] She starting acting when she was six, first on commericals, then on Barney and Friends. When she was 7 she went to Los Angeles to shoot the pilot for Jericho. During that time she auditioned for the movie The Game Plan.
Career
Pettis's roles in Disney include Zuri in The Lion Guard, Izzy in Jake and the Neverland Pirates, and more.
Gallery
Sources
Video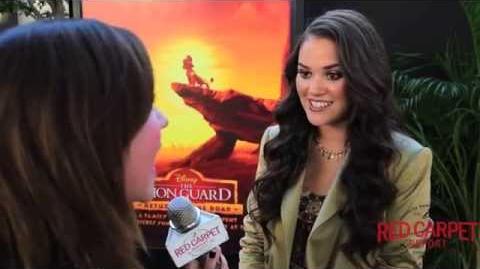 Ad blocker interference detected!
Wikia is a free-to-use site that makes money from advertising. We have a modified experience for viewers using ad blockers

Wikia is not accessible if you've made further modifications. Remove the custom ad blocker rule(s) and the page will load as expected.