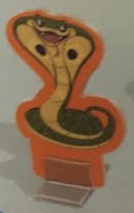 No higher resolution available.
There is no description yet. Add a description.
Appears on these pages

of
I think they are the same.
File history
Click on a date/time to view the file as it appeared at that time.
Metadata
This file contains additional information, probably added from the digital camera or scanner used to create or digitize it. If the file has been modified from its original state, some details may not fully reflect the modified file.
Orientation
Normal
Software used
Picasa
Exif version
2.2
User comments
METADATA-START����UUUUUUÞ­¾ï���}������¥

��¥�����UUUUUUUUÞ­¾ï��������UUUUUUUUÞ­¾ïUUUUUUUUÞ­¾ï��UU����UUUUUUUUÞ­¾ï��UUUUUUUUUUUUUUUUUUUUUUUUUUUUUUUUUUUUUUUUUUUUUUUUUUUUUUUUUUUUUUUUUUUUUUUUUUUUUUUUUUUUUUUUUUUUUUUUUUUUUUUUUUUUUUUUUUUUUUUUUUUUUUUUUUUUUUUUUUUUUUUUUUUUUUUUUUUUUUUUUUUUUUUUUUUUUUUUUUUUUUUUUUUUUUUUUUUUUUÞ­¾ï����UUUUUUUUUUUUUUUUUUUUÞ­¾ï�C�A�LUUUUUUCu�rUU0xDCC0UUUUUUUUUUUUUUUUUUUUUUUUUUUUUUUUUUUUUUUUUUUUUUUUUUUUUUUUUUUUUUUUUUUUUUUUÞ­¾ï�T�U�N�AUUUUUUUUUUUUUUUUUUUUUUUUUUUUUUUUUUUUUUUUUUUUUUUUUUUUUUUUUUUUUUUUUUUUUUUUUUUUUUUUUUUUUUUUUUUUÞ­¾ï®®®®�F�¥�?�¬�¥���º�)���O�N������������������������������������)�)����������\�¥�����������������������������������������f���<�þ�ý����ÿü�������}�����������º�'UUUUUUUUUUUUUUUUUUUUÞ­¾ïKJKJ�º�&���´���v��†é��š���ÚÜ������ƒ"������¥ ��>¼��¥����{���{��ué������ZÈ��Òäÿÿ�Z��,ÂÿÿÀô��eµÿÿÙWÿÿüºÿÿ�—��ð¯��3Q��3Q��Ua��Ua��Ua��Ua��Ua��3Q��fa��fa��fa��fq��fq��fa��fa��fa��3Q��3Q��Ua��Ua��Ua��Ua��Ua��3Q��3Q��fa��fa��fa��fq� ™��fa��fa��3Q��3Q��Ua��Ua��Ua��Ua��3Q��fa��3Q��3Q��fa��fq��fq� ™��fq��fa��3Q��Ua��Ua��Ua��Ua��Ua��fa��fa��3Q��3Q��fa��fq��fq� ™��fa��fa��3Q��3Q��Ua��Ua��Ua��Ua��fa��3Q��3Q��3Q��fa��fq��fq��fa��fa��fa��3Q��3Q��Ua��Ua��Ua��Ua��Ua��3Q��fa��3Q��3Q��fq��fq��fa��fa��fa��3Q��3Q��3Q��Ua��Uq��fq��Ua��3Q��Ua��fa��fa��fa��fa��fa��fa��fa��3Q��3Q��3Q��Ua��Uq� ™��Ua��Ua��fq��fq��fa��3Q��fa��fa��fa��fa��3Q��Ua��Ua��Ua��fq� ™��Uq��Ua��Uq��fq��fa��3Q��3Q��Ua��fa��fa��Ua��Ua��Ua��fa��fq��fq��Ua��Ua��Ua��Ua��Ua��3Q��3Q��3Q��fa��fa��Ua��Ua��3Q��fq��fq��Ua��Ua��3Q��3Q��3Q��3Q��fa��fa��3Q��fa��fa��Ua��Ua��Ua��fq��Ua��Ua��Ua��Uq��Ua��Ua��3Q��fa��3Q��3Q��Ua��fa��3Q��Ua��Ua��Ua��Ua��Ua��Uq��fq��fq��Ua��Ua��Uq��fa��fa��Ua��Ua��3Q��3Q��3Q��Ua��Ua��Ua��Ua��fq��fq� ™��Ua��fq��fa��Ua��Ua��Uq��3Q��3Q��Ua��Ua��Ua��Ua��Uq��fq��fq��fq��Ua��Ua��Ua��Ua��Uq��fq��3Q��3Q��3Q��Ua��fa��fa��Ua��Ua��fq��Uq��Ua��Ua��Ua��Ua��fq��fq��������������������������¦]��ÿü���¸��������������jT������…8��u���ÿû��"D��������������������������������������������������wP��ÿþ��Z���wP��ÿþ��Z���wP��ÿþ��Z���wP��ÿþ��Z���wP��ÿþ��Z���������������������������������UUUUUUUUUUUUUUUUUUUUUUUUUUUUUUUUÞ­¾ï¯¯ÊÊ����¯V�0�c��¯¯¯¯�Q��x¾�1��]¡����{H�ð��w<�Ï��k€�¦��gÙ�m��YØ�$��l–�Û��ÒÙ����y�(��:s�Î��â¶�u��Kì�ì��2@�ì��'Û� ��äa�(��{Q�F��¾�c��Åí���›Æ�c��eÖ�c��ÕW�������������������������������������������������������������������������������������������������������������º���b¯¯¯¯��EÜ��

U�f�z�&��UUUUUUUUUUUUUUUUÞ­¾ïUUUUUUUUUUUUUUUUUUUUUUUUUUUUUUUUUUUUUUUUUUUUUUUUUUUUUUUUUUUUUUUUUUUUUUUUUUUUUUUUÞ­¾ïUUUUUUUUUUUUUUUUUUUUUUUUUUUUUUUUUUUUUUUUUUUUUUUUUUUUUUUUUUUUUUUUUUUUUUUUUUUUUUUUUUUUUUUUUUUUUUUUUUUUUUUUUUUUUUUUUUUUUUUUUUUUUUUUUUUUUUUUUUUUUUUUUUUUUUUUUUUUUUUUUUUUUUUUUUUUUUUUUUUUUUUUUUUUUUUUUUUUUUUUUUUUUUUUUUUUUUUUUUUUUUUUUUUUUUUUUUUUUUUUUUUUUUUUUUUUUUUUUUUUUUUUUUUUUUUUUUUUUUUUUUUUUUUUUUUUUUUUUUUUUUUUUUUUUUUUUUUUUUUUUUUUUUUUUUUUUUUUUUUUUUUUUUUUUUUUUUUUUUUUUUUUUUUUUUUUUUUUUUUUUUUUUUUUUUUUUUUUUUUUUUUUUUUUUUUUUUUUUUUUUUUUUUUUUUUUUUUUUUUUUUUUUUUUUUUUUUUUUUUUUUUUUUUUUUUUUUUUUUUUUUUUUUUUUUUUUUUUUUUUUUUUUUUUUUUUUUUUUUUUUUUUUUUUUUUUUUUUUUUUUUUUUUUUUUUUUUUUUUUUUUUUUUUUUUUUUUUUUUUUUUUUUUUUUUUUUUUUUUUUUUUUUUUUUUUUUUUUUUUUUUUUUUUUUUUUUUUUUUUUUUUUUUUUUUUUUUUUUUUUUUUUUUUUUUUUUUUUUUUUUUUUUUUUUUUUUUUUUUUUUUUUUUUUUUUUUUUUUUUUUUUUUUUUUUUUUUUUUUUUUUUUUUUUUUUUUUUUUUUUUUUUUUUUUUUUUUUUUUUUUUUUUUUUUUUUUUUUUUUUUUUUUUUUUUUUUUUUUUUUUUUUUUUUUUUUUUUUUUUUUUUUUUUUUUUUUUUUUUUUUUUUUUUUUUUUUUUUUUUUUUUUUUUUUUUUUUUUUUUUUUUUUUUUUUUUUUUUUUUUUUUUUUUUUUUUUUUUUUUUUUUUUUUUUUUUUUUUUUUUUUUUUUUUUUUUUUUUUUUUUUUUUUUUUUUUUUUUUUUUUUUUUUUUUUUUUUUUUUUUUUUUUUUUUUUUUUUUUUUUUUUUUUUUUUUUUUUUUUUUUUUUUUUUUUUUUUUUUUUUUUUUUUUUUUUUUUUUUUUUUUUUUUUUUUUUUUUUUUUUUUUUUUUUUUUUUUUUUUUUUUUUUUUUUUUUUUUUUUUUUUUUUUUUUUUUUUUUUUUUUUUUUUUUUUUUUUUUUUUUUUUUUUUUUUUUUUUUUUUUUUUUUUUUUUUUUUUUUUUUUUUUUUUUUUUUUUUUUUUUUUUUUUUUUUUUUUUUUUUUUUUUUUUUUUUUUUUUUUUUUUUUUUUUUUUUUUUUUUUUUUUUUUUUUUUUUUUUUUUUUUUUUUUUUUUUUUUUUUUUUUUUUUUUUUUUUUUUUUUUUUUUUUUUUUUUUUUUUUUUUUUUUUUUUUUUUUUUUUUUUUUUUUUUUUUUUUUUUUUUUUUUUUUUUUUUUUUUUUUUUUUUUUUUUUUUUUUUUUUUUUUUUUUUUUUUUUUUUUUUUUUUUUUUUUUUUUUUUUUUUUUUUUUUUUUUUUÞ­¾ï������|ÂUUUUUUUUUUUUUUUUUUUUUUUUUUUUUUUUÞ­¾ïUUUUMETADATA-END